DANCE FACULTY & STAFF
Royal Dance Works
Carole Royal (Director)
Carole has over 33 years of teaching experience in both the public school systems and the private sector. She received a Bachelor of Arts in Secondary Education (Performing Arts), danced and ice skated professionally touring Canada and the US, and then opened Royal Dance Works in 1979. Carole has been responsible for training national championship dancers, Star Search winners, and professional performers who have appeared in the US, Japan, France, Australia, and Caribbean. In addition, as director of Dance International, a foreign dance exchange program, she's taken dancers to study in Australia, London, Paris, and Italy.
---
Lupe Espinoza
Lupe started dancing under the instruction of Carole Royal 35 years ago at Dysart High School and was the first employee of Royal Dance Works when it opened in 1979. Now, as assistant director and teacher, her emphasis on discipline and technique has changed the lives of many students. Lupe was a member of Carole's original Performance Company and has helped Carole build the program to what it is today. She specializes in teaching jazz to beginning dancers and perfecting the technique of our experienced performers. She recently attended The Dance Teacher Summit in New York City, an intensive training for teachers. Lupe additionally supervises backstage areas at all performances.
---
Susan Allen
Susan has her degree in Early Childhood Education with an emphasis on the Fine Arts. She grew up at Royal Dance Works, beginning dance classes at 7. As a member of our performance company, Susan's hard work paid off being a member of the National Championship dancers in New York City. At the age of 18, she was awarded a year scholarship at the famed Tremaine Studios in Los Angeles. Susan then danced professionally for six months in Japan. She recently attended The Dance Teacher Summit, an intensive training for teachers. Susan teaches jazz and musical theater, as well as directing our younger Performance Companies. She also acts as our Performance Company liaison.
---
Melissa Baum
Melissa, with a BA degree in Human Communication from ASU, has been dancing at Royal Dance for 34 years as a member of our performance companies for 11 years and teaching for 18 years. This past summer she attended The Dance Teacher Summit, an intensive training for teachers. Melissa has received regional and national awards, and received Dance Scholarships to The Edge Performing Arts Center in L.A. She has choreographed and taught master classes at local high schools. She was chosen to travel to Australia with Dance International, USA and studied and performed in London and Paris. Melissa teaches jazz, contemporary, musical theater, and works with our performance companies.
---
Rosemary Beyer
Rosemary, Director of our Children's Division, has been teaching at Royal Dance Works since 1988. She brings over 30 years of teaching experience, a graduate certificate for extensive teacher training and 8 years experience directing her own dance school in Chicago. She also taught classes at dance conventions and teachers' training sessions in Chicago. Having studied under many internationally known teachers, she incorporates the strengths of the Cecchetti, Russian and French methods in her ballet classes. Rosemary performed in several musicals, such as Camelot and Ode de Paris, and was a soloist for the Du Page Ballet Company. She is a favorite among our dancers.
---
Leo Gallegos
Leo Gallegos began dancing at the age of 3 under the direction of his parents who owned 9 studios. He studied ballet tap, jazz, hip hop and contemporary. While attending the University of New Mexico and University of Nevada Las Vegas, he guest taught in New Mexico, Arizona, and Nevada. He has choreographed for Bud Light during the "House of Whatever" 2015 Super Bowl promotional event with artists including Nicki, Minaj, Diplo, and Steve Aoki as well as for FOX TV, and the Arizona Sundogs Dance Team. Leo enjoys bringing his teaching style to eager and hard-working students.
---
Suzy Guarino
Suzy Guarino has been busy in the dance business for over 30 years. Suzy has taught tap for Motor City Tap Fest, Tap Into The Network, Dance Educator's of America, Focus Dance Conventions, Star Systems, Mark Goodman's Totally Tap, Tap Unplugged and Spotlight Dance Cup. With 15 years experience, she is a national dance competition adjudicator for Spotlight Dance Cup, In10sity Dance, and Star Systems. She enjoys teaching around the country as a master tap teacher and has choreographed multiple overall national winning pieces. Her choreography is rhythmic, energetic and cutting edge.
---
Oscar Hernandez
Oscar Hernandez has been dancing and choreographing Pro Dance Teams for over 10 years He has worked with the NBA's Phoenix Suns, Golden State Warriors, Detroit Pistons, Portland Trailblazers, Sacramento Kings, Denver Nuggets as well as the AFL's Arizona Rattlers and WNBA's Phoenix Mercury. His credits include; Busta Rhymes, Salt N Pepa, T-Pain, Flo-Rida , Sheila E, En Vogue TLC, and Jay Sean. He also choreographed for the 2009 NBA All-Star game. Oscar is also known as the Arizona Rattlers dancing linemen from a 2015 viral video that got him on shows such as Ellen, Good Morning America.
---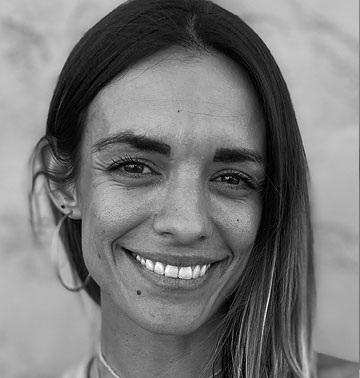 Maria Jones
Maria has appeared in 2010 on a Broadway stage in "Beneath the Surface", by Jaci Royal and in 2011 in "A Look Inside" by Dana Metz. She has been a part of Royal Dance Works for 15 years as a performance company member and then teacher. She has received numerous scholarships from many conventions, including JUMP, and The Pulse. She has danced on Star Search and worked with Justin Giles in his professional company, "Soul Escape". In addition, she danced in two Royal Flux shows. She has assisted Mia Michaels in master classes and convention classes. Maria was in the Top 100 of SYTYCD. Maria choreographs for our top performance companies and teaches Jazz, Technique and Contemporary.
---
Daniel Marshalsay
Daniel was born and raised in Calgary Alberta. After graduating from the School of Alberta Ballet, Daniel secured a job with Alberta Ballet. After four years with the company, Daniel danced with Ballet Arizona under the direction of Ib Anderson where Daniel danced many Principal and Soloist roles in such great classical ballets as Don Quixote, Romeo and Juliet, Giselle, and Swan Lake. He continued on his path of development in the art form to pursue more involvement in the contemporary side of dance, moving to Ballet BC. Now Daniel takes every opportunity to develop and grow as an artist ever enriching his quality of movement as well as technique.
---
Dana Metz
Dana has built a national reputation and recently received 1st runner-up in the prestigious A.C.E. Choreography Competition in NYC. She was born and raised in Arizona. She began training at the age of 8 and had the opportunity to work with many choreographers such as Ray Leeper, Mandy Moore, and Dee Caspary. Dana attended Arizona School for the Arts for six years, and studied ballet and modern at the School of Ballet AZ. She produced her own concert off-Broadway in the summer of 2011. She has won numerous national choreography awards. Dana teaches technique, contemporary, and works with our top performance companies bringing to them over-all high point awards.
---
Kailin Metz
Kailin has performed in shows in L.A and New York such as "Shining", "A Look Inside", and "Beneath the Surface". She trained at the school of Arizona Ballet and Dance Connection, focusing on ballet, modern, and contemporary. She trained with Lori Johnson, Nadia Zubkov, and Dana Metz and has also spent a summer in Chicago training with Hubbard Street Dance. Kailin continues to train and perform with Jaci Royal's company Royal Flux and with Dana Metz. Kailin aspires to grow more in her art and choreography and to inspire her students through teaching, as dance is her passion. She teaches contemporary, jazz and technique.
---
Ivory Myers
Ivory Myers began pursuing dance at the age of 19, receiving his Associates in Dance Ed. from Chandler-Gilbert Community College and his BFA in Dance Performance & Choreography from ASU in 2011. Ivory was one of the original members of the Elektrolytes Dance Crew and won 1st place in the U.S.A. with them at Hip Hop International in 2011. He then transitioned to Epik Dance Company, a professional street fusion company. Ivory is currently working full time for the character development organization The Be Kind People Project®, which teaches the importance of kindness to students K-8.
---
Kenda Newbury
Kenda was classically trained by Kelly Brown of Phoenix School of Ballet and American Ballet Theatre. She holds an MFA in Dance from The Boston Conservatory. Influential coaches and instructors have included Luigi, Frank Hatchett, Gus Giordano, Gregory Hines, to name a few. She has performed aboard various Princess Cruise Line ships as swing dancer, dancing with Phoenix Ballet, Arizona Ballet/Arizona Metropolitan Ballet, Chicago Lyric, Gus Giordano & Hubbard Street, on the inaugural dance/pom team of the AZ Cardinals as a NFL cheerleader, teaching dance throughout Europe, England and Australia and co-choreographing & co-associate choreographer on the Super Bowl XXX Half-time Production.

---
Renae Rochon
Renae has been involved in the dance industry for over 20 years. After studying extensively on a scholarship to the Conservatory of American Dance, she passed the Cecchetti Grade V pre-professional exam, received her teacher certification, and received a Distinguished Artist Scholarship at Hope College. She has performed at SuperBowl XXX, the Las Vegas Mirage, and the Beverly Hills Hotel. She has performed with the Beach Boys, James Brown, Standing O Productions, Contempo Tap Company, Tap 24.7, and Showstoppers. In addition to judging competitions and owning her own tap company, Renae is a certified personal trainer who runs bootcamps and is part-owner of The Fitness Studio.
---
Lisa Roddy
Lisa Roddy has over twenty years of dancing and teaching experience in both public and private schools. She has a degree in elementary education, an early childhood endorsement and a bachelor of science in child development. She has been a member of several dance companies and participated in a variety of nationwide dance competitions, conventions and performances. Her formal training was at Arizona State University where she studied ballet, jazz, modern and contemporary dance. Miss Lisa specializes in the integration of preschool and kindergarten readiness skills into classical ballet, jazz and tap.
---
Megan Rowley
Megan began gymnastics and dancing at age 4 and continued dance classes throughout her education at the University of Arizona. Early on she was on the competition team for compulsory and then optional levels at Arizona Sunrays Gymnastics, during which time she continued to take 2-3 hours of ballet training each week. She took 1st place at numerous competitions for uneven bars, balance beam, and floor exercises for levels 5 through 8. She now is the Multi-Market Training Manager for all three Paradise Bakery/Panera Bread markets in the greater Phoenix area. Megan teaches ages 3-7 in the children's combo classes as well jazz and tumbling.

---
Jaci Royal
Jaci in 2015 choreographed for So You Think You Can Dance top 9 stage dancers. In 2005 she had moved to New York as a scholarship recipient of Broadway Dance Center's Professional Program. During her time in NY she taught at Broadway Dance Center and Steps. She has worked on projects including Reebok Industrials, assisting choreographer Brian Friedman, and directing and choreographing the annual Capezio Fashion Show. She assisted on a music video and promo tour for Ashlyne Huff and for Country Strong, a film starring Gwyneth Paltrow and Tim McGraw. Being a finalist in the Capezio A.C.E. Awards in 2009, she was able to share her work on a New York Broadway stage the summer of 2010. She has taught at top schools and Universities throughout the US, Mexico, Canada, and Italy. Jaci is founder and director of Royal Flux, a contemporary company based in L.A. They have performed to sold-out audiences in California and Utah. She works with our performance companies, choreographing national champions.
---
Aidan Schubert
Aidan Schubert began her classical ballet training at the age of 13 at Ballet Arizona. At the age of 16, Aidan moved to Pittsburgh, PA, where she attended Pittsburgh Ballet Theatre School's full-time residential program on scholarship. Aidan received invitations to spend her summers dancing at American Ballet Theatre in New York City, Boston Ballet, Colorado Ballet, Pittsburgh Ballet Theatre. At the age of 19, Aidan accepted a position with Terpsicore Dance Company, whose schedule allowed her to continue to dance while attending Arizona State University, where she received her BS in the Health Sciences.
---
Krystal Teutsch
Krystal, dancing since age 5, has enjoyed years of competing in award-winning performances with the Company at Royal Dance Works. This past summer she attended The Dance Teacher Summit, an intensive training for teachers. Krystal has also traveled three summers to the Broadway Dance Center in New York for Brian Friedman's Intensive. In 2005, she accepted a personal invitation from Brian to star as dancer on Friedman's Freestyle website. Krystal also had the opportunity to dance with Faith Hill on TV's "The View" for Faith's recent album debut. Krystal is proud to teach classes at Royal with the same energy and passion as was taught to her. Krystal works with various performance companies.
---
Chris Wakimoto
Chris has been dancing and then teaching since 1992. He has taught master classes and choreographed at local high schools around the valley. Chris was selected to travel to London and Paris with Dance International and then to Australia. He was named Distinguished Performer with LA Dance Magic. After spending some time taking classes at the Edge Performing Arts Center in Los Angeles, he returned to the Valley with even more passion to dance, teach and share his new ideas and choreography. Chris teaches contemporary and jazz and co-directs Performance Companies this season.